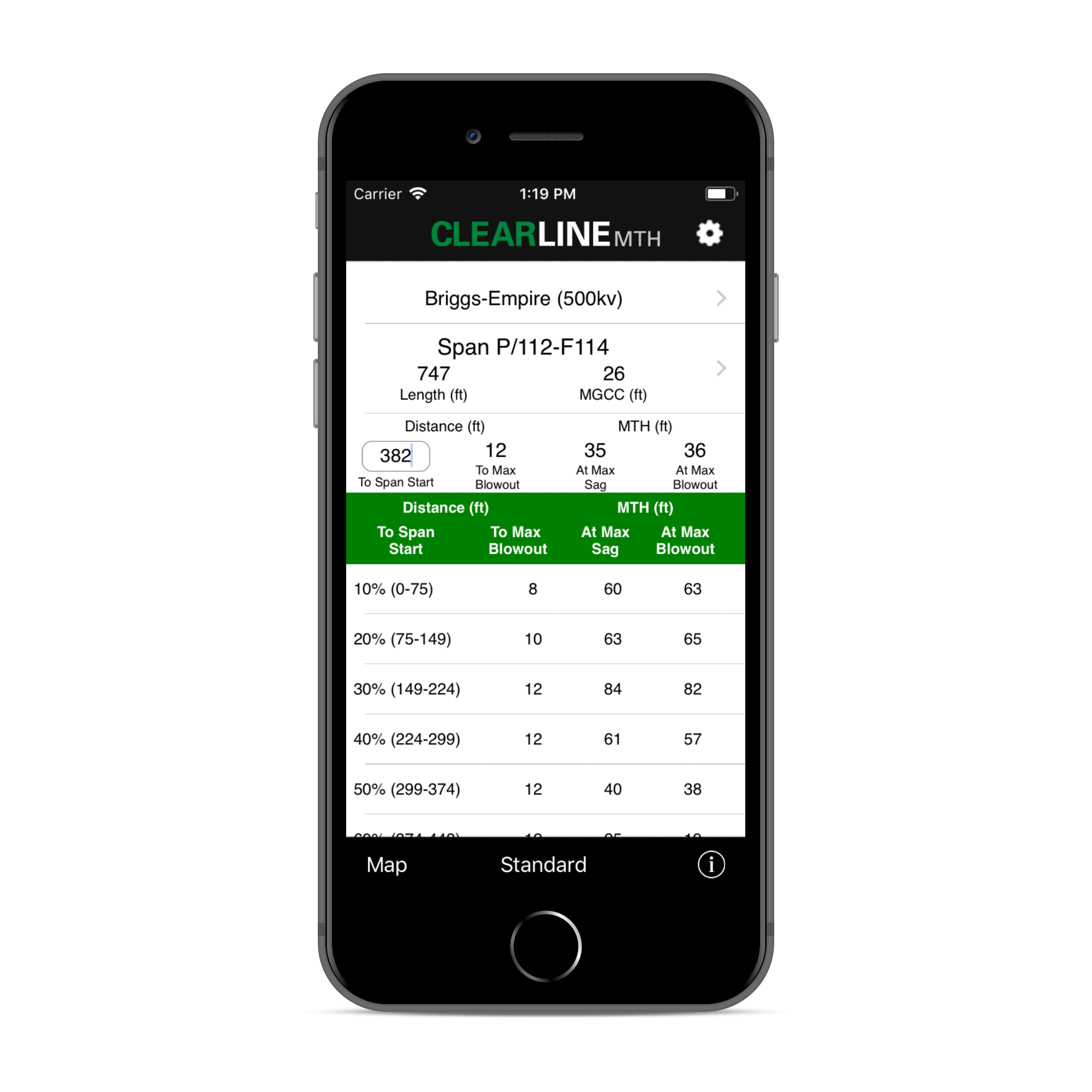 Integration
Clearline MTH integrates with your company's sanitized Lidar data, giving your arbor maintenance workers all the information they need right on their iPhone or Android mobile phone.
Reduced Mitigation Costs
With vegetative mitigation specs made available on your mobile device, Clearline MTH provides the greatest assurance that only incompatible trees are mitigated. Just within the first 2 months of its release, Clearline MTH has already saved our customers tens of thousands of dollars in mitigation costs.
Public Safety, Reliability, and Risk Reduction
 Clearline MTH can be used during annual patrols of electric transmission lines, enhancing public safety and electric system reliability, decreasing risk of Federal and State tree-to-conductor clearance violations, and reducing fire hazards caused by vegetation.